For saddle fitting advice or an appointment call 07950 256173 or email andy@thesaddleman.co.uk
Welcome to The Saddleman's Website
Today's riders are spoilt for choice with saddles designed to assist their success in all the individual equestrian disciplines.
With so much choice available, it is important to remember that a saddle that suits one rider or one horse can be unhelpful and may even hinder, another. This is where an initial discussion with me, Andy Wheals, a Society Qualified Saddle Fitter, can help.
Benefit from my specialist saddle fitting knowledge and on-site saddle fitting service, call on 07950 256173 or email andy@thesaddleman.co.uk for advice or an appointment.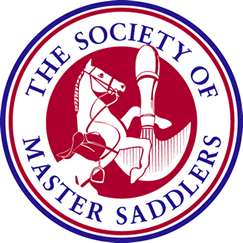 » Changes and Opportunities
With the new year brings changes and opportunities. Natile Oaks joined us in December and will be responsible for the booking of appointments along with a marketing and PR role for our Spalding brand. George Hills, who many of our customers have met by now, completed his modern apprenticeship, so the hunt begins for my next apprentice!!
» Badminton Horse Trials
The Saddleman official Saddlers for Badminton Horse Trials 2015 - www.badminton-horse.co.uk.
» Master Saddle Maker
After many years as working as a saddler I decided to upgrade my qualification to Master Saddle Maker. This has also led me being recognised by the Worshipful Company of Saddlers as able to train apprentices.
George has completed his 1st year and level 2 bridle making, with the presentation of his achievements to be at Saddlers Hall in London.
» New Apprentice at The Saddleman
We are pleased to welcome the latest addition to our team, George Hills. George has joined us as an apprentice and will be working towards his saddlery and saddle fitting qualifications.
» Spalding International Saddles
Spalding International Saddles are now part of The Saddleman. Learn more and buy Spalding saddles online directly from The Saddleman's website.
» Badminton Horse Trials
I would like to congratulate Paul Tapner and Inonothing on their Badminton Horse Trials win. Paul won using Southern Stars single flap jump saddle supplied and fitted by me, Andy Wheals.
For more details call The Saddleman on 07950 256173 or email andy@thesaddleman.co.uk.