For saddle fitting advice or an appointment call 07950 256173 or email andy@thesaddleman.co.uk
Saddle Fitting & Feedback
On-site saddle fitting service
We travel all over the UK to see clients' horses and ponies to fit and repair saddles.
Areas covered
The areas I regularly saddle fit are Wiltshire, Gloucestershire, Worcestershire, Herefordshire, Shropshire, the Midlands, North Wales, Derbyshire, Yorkshire and the North East of England.
Please call me on
07950 256173
or email
andy@thesaddleman.co.uk
for more details and to check when we are in your area or to arrange a saddle fitting. We do take a booking fee of £72.00 to secure an appointment.
The saddle fitting service
The saddle fitting service we provide is an on site fitting service with not only new saddles being sold but existing saddles checked, reflocked and basic saddle repairs carried out at that visit. If more major work is required then this can be carried out in our workshop by qualified saddlers.
We have a large range of saddles in stock enabling you to purchase the best possible saddle for you, your horse and your pocket. Why not email andy@thesaddleman.co.uk or give us a call on 07950 256173 to see how we can help you and your horse.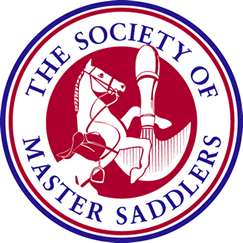 The Saddleman Feedback
I aim to provide you with the best saddle fitting service possible, whether we supply a new saddle or fit your existing saddle.
Your feedback is important to me and it is often easier to give this after my visit when you have been able ride your horse after a fitting.
How to send your feedback
Please use the form on the right to email me your comments, we will add them to this page of the www.thesaddleman.co.uk website, (we won't add your name) if you would prefer that your comment is not added, please indicate this on the form.
"Hi Andy and George. I just wanted to say a thank you to you both. You were so patient with my horse and I loved that you shown me how to check for changes myself. I'm over the moon I can now get back in the saddle with peice of mind its not pinching him. Thanks again!"
"Dear Andy, I am really pleased with the changes you made to the girth straps on my saddle. It has made a real difference to the feel of the horse and both I and my trainer are sure she is moving more freely now. I think she must be much more comfortable. Thank you."
"I wanted to give you a bit of feedback on the saddle fitting you did for me a couple of weeks ago. I am DELIGHTED! Both horses are going very nicely, and it is very pleasing just to put a numnah and saddle on them rather than multifarious pads. It is especially nice not to have to use a riser on Jenny, i feel very close to her now with much more leg against her. Both horses are happy in all their gaits too, which is no mean feat with an icelandic. It was realy interesting to talk to you and I am really pleased that I got you to come out, you have restored my faith in saddle fitters... well... some saddle fitters anyway!"
"I'm from Sweden and I tried my friends Spalding saddle in Sweden and it fit my horse but it wasn't for sale. So I took a chance and ordered from The Saddleman a brand new Spalding and I am very pleased with service and everything. Just waiting for the warrant and reciept. Thank you for your good service from a happy owner and horse."
"Quality, qualified service. Great value for money, experienced and knowledgeable. Thank you very much, I could see and feel an instance difference in the saddle and Freddie's way of going and I feel much happier knowing Fred is comfortable."
"I must just write to say what a super and helpful guy both Andy and George are to deal with. He re fitted my GP and what a difference in Fren's way of going, like a different saddle! I couldn't have asked for more practical help and advise especially on looking for a 2nd hand dressage saddle as well. Excellent value for money and I've re booked through ready for the next check- unless I need him in the meantime! Many thanks again, great to deal with."
"Andy is the one and only guy I would trust and recommend regarding saddles. Always notice a massive improvement in my horse after adjustments have been made. Very professional and friendly, not just to me, to my horse too. Thanks again Andy! Keep up the good work."
"Very helpful, offering advice not just on the saddles but also girths. Noticed all three horses way of going improved after adjustments, including the advanced dressage horse, whos half pass work become much freer in shoulder. Many thanks."
"A fantastic, professional and friendly service from a true Master Saddler. No hard sell and my saddle reflocked and adjusted on site. I shall definitely recommend you far and wide. Thank you!"
"Andy and George thanks for the fantastic job you did on my saddle and more importantly thanks for taking your time and reassuring Harvey when he was a little nervous. He's never gone better since you've been out, I can't believe how much difference you've made. Both really friendly and professional I will be recommending you to everyone."
"Another brilliant job thank you Andy the saddle fits like a glove."
"Thank you so much for fitting two very old saddles to my horse and pony. There was no sales pitch whatsoever, the saddles fit better than I could have hoped and it was a great, stress free experience. Thank you! By the way the piebald is in foal and the vet thinks could be due in ONE month!!!!"
"Thank you so much for your great work refitting Eddie's saddle. It was such a bad fit and now looks great. Onwards and upwards for us - I hope you meet a new and improved Ed next time you visit!"
"Wanted to say a big thank you for coming out to check 2 saddles and fit another. Great professional knowledge and a genuinely nice man. I will definitely use him in the future and strongly recommend him to anyone. Thanks again!"
"Andy has twice re fitted my Comfort saddle to two separate horses. Both times he did a superb job and the horses muscled up and worked beautifully. I would recommend Andy to anyone needing a refit or new saddle."
"Hi Andy - just want to say thanks for the changes you made to Molly's saddle last week. It was a pretty shocking fit before you got your hands on it and thankfully now I have a completely different horse! She was happy and forward and very supple in my flatwork lesson on Saturday - barely used any leg on her - and then on Sunday she took off up a stubble field at a speed I haven't gone for a while! I'm chuffed to bits. Word's getting round and I think there are currently six names on the board for your return visit to Hunters Lodge in October."
"Andy came to our yard to look at five very different horses and their saddles - he was so knowledgable and helpful, a true professional and I shall not use anyone else. Thanks Andy."
"An excellent professional service, would not hesitate to recommend you and will certainly use you again. Thank you."
"Great to have such an experienced saddle fitter sort out my saddles, would certainly recommend Andy to everyone."
"Very professional and made sure that my new jumping saddle fitted my horse perfectly, I have used him in the past and I shall in the future. I wouldn't use anyone else and I recommend anyone to use him, you will be guaranteed a perfect fit and good value for money."
"We met last Wednesday at Lambton stud yard and you adjusted the tree on my Jeffries saddle. I wanted to say thank you :-) It is noticeably different to ride in and has made a big difference to my position. Needless to say I'm singing your praises!"
"Was so pleased to finally have Peterpan's saddle converted to a normal flocked saddle - the flair system was driving me mad! Andy carried out the transformation so quickly - and we haven't had any problems since. Hoping to get it checked again in 6 months time."
"Andy came out today to re-fit my adjustable saddle or tell me if I needed a new one! He refitted my existing saddle in a jiffy, spotting what needed altering in a flash. Very pleased with service, lovely guy and best of all my saddle fits, probably the best it ever has. I'd be more than happy to recommend Andy and to use his services again when needed. Many many thanks, Laura & Red."
"Excellent service for daughter's pony and great advice and support regarding my youngster."
"Brilliant-just brilliant, have recommended Andy to so many people, I only have the best for my horse, so I use Andy!!!"
"100% professional. It is so good to know that the saddles fit correctly and that my horses are comfortable. Thank you Andy."
"Fitted an old Calcutt dressage saddle to my mare, who has middle age spread (-: Lots of good friendly advice. Thank you."
"Andy fitted a Kent and Masters GP to one of our hunters who was very tricky indeed to fit and its been perfect. Highly recommend this brand of saddle. Very, very comfy."
"Very impressed!!! Would use again and again. I was panicking that i may need a new saddle but with a bit of work my existing saddle is perfect!!!"
"We bought a new saddle from Andy last year and are very happy with it. Its difficult judging fit for a young horse and initially Andy felt that it was more sensible to adjust his current saddle than rush into buying a new one while he was still changing shape. When it came to buying the new saddle, Andy took a great deal of time ensuring it fitted perfectly and adjusted it as required as it settled in over the first few weeks. Have never seen the pony so comfortable! Now putting the pennies away for similar for his sister :)"
"You came to low fold farm in April/March time. I had only recently purchase my first horse Ruby and as you can imagine was worried about having to purchase a brand new saddle. Another "saddler" had told me I needed a brand new saddle with pads. You have refitted my Bates saddle perfectly, Ruby no longer rears when I get on her back, it is no longer rubbing. It's an all round success. Will keep in touch for when it needs refitting again! Thanks so much!"
"Thank-you so so much for fitting a saddle to Billy on Monday. He loves it! It as been such a relief that I was able to find such a reliable, genuine and extremely helpful saddler I can't begin to say how much you have helped us. Will be recommending you to everyone I know."
"Thank you for assessing Guinness's saddle fit yesterday and for removing some flocking from my saddle and smoothing it down. As an amateur, I know a little about saddle fitting, but rely on a professional to keep my horse comfortable. I suspected that the saddle needed adjusting because G started fidgeting when I put it on and have always had difficulty riding circles, particularly on the right rein. However, as you suggested, after removal of the flocking, Guinness's shoulders feel much freer and he felt so much more relaxed that I could ride a reasonable circle! I'd also been worried that he had foot pain as his gait had become very "choppy", particularly when warming up and going downhill. Now, he feels like he is striding out and willing to go forward much more. I also feel in a much better position in the saddle and promise to girth as instructed. So thank you - I'm so pleased to have found such a knowledgeable professional master saddler / fitter at last and just feel ashamed that I didn't trust my instinct / knowledge more and that G had obviously been in some discomfort for some time. Please let me know when you are next in the area or call so that we can discuss a possible dressage saddle! - From a very grateful, Julia & Guinness"
"I would like to thank you for re-fitting Dylans saddle I rode him today and you were right it was like riding a different horse he was so relaxed. I am so grateful, as I mentioned I had already had two previous re-fits with other people what a waste of money. I wish I had found you 12 months ago. Many thanks."
"Well what can i say thrilled to bits with my new saddle which i have had fitted today andy is such a lovely man he is fantastic at what he does he new exactly what i wanted and needed in my saddle and i got exactly what i asked for my new saddle is fab and the service was great thankyou once again andy .x"
"Great service and good value for money."
"I thought I needed a new saddle as mine is quite old although in good condition. Andy gave me excellent advice about the confirmation of my horse how to girth him properly and what type of pad and girth to use. He re-flocked my saddle and the first time I rode Shaun in it I felt so much more comfortable, balanced and confident. I am an experienced rider and Andy will return in a few months to re-assess when Shaun has developed more top-line. He is worth every penny as he gives sound and practical advice. He is also a horse rider himself and he knows saddle fitting and balance from personal experience. He has made me and my horse much more relaxed and able to focus on the work in hand."
"Saddle brilliant, feels much more balanced to ride in, really pleased!"
"Excellent service from a very pleasant professional guy. Troys made to measure saddle is superb, fits like a glove and is very comfortable."
"Andy was quick to recognise the problems in my exisiting saddle and flocked it accordingly. Jack (and his rider!) immediately went better. Andy's advice has been second to none when looking for a new dressage saddle - can't wait to see the new creation. I know Jack will feel better for it!"
"Great Job! Altered my wide fitting saddle to medium-wide to fit my pony while we are waiting for the new saddle, Love the story about the old dear who used to teach him to ride! He gave me a vision of an animated woman cantering around the menage. The stories were worth the money, never mind the saddle fit! looking forward to seeing him soon, would recommend you to anyone!. Good to get sound advice."
"Great service, adapted my old saddle to fit my mare better whilst the new saddle was being made. Brilliant product, great service and so nice to see a nice smiley face who enjoys a good horsey chin wag. Would recommened to anyone at a drop of a hat!!"
"Just a quick note to say that I had a lesson with Sue Lee the day after I saw you. Was the first time that I jumped 'Lacey' with the new saddle and she was so different and jumped much wider, free-er and higher!!! Thanks ever so much for you time and service."
"Thanks very much! The saddle is great, feels like a new saddle! Mare very happy also (apart from cough). I will keep an eye as per your instructions and will call you when balance changes."
"Andy was brilliant! He could have quite easily told me my saddle didn't fit, but he told me that although it was old and 'interesting' it fitted my horse and just needed a bit of re-flocking which he did on site, and then re-fitted it to my horse. I have noticed a significant difference in Mich's way of going - thank you very much!"
"I couldn't recommend Andy highly enough! I am so impressed by his dedication and his service. It's the best value for money that I've ever known in the equine industry. My horse is happy and I'm happy. He really took the time to discuss the task in hand and was a pleasure to meet. I will be booking Andy next time without question. Thank you so much!"
"Second time to flock and first time to refit but very beautifully done and all saddles fitting without the need for pads. Thank you."
"I met Andy when I bought a new horse and needed kit to go with it. Since then, Andy has ended up doing my mates horses as well and we all think he's fab as he takes time to get the saddle fitting right, knows what he's doing and won't fleece us either!"
"My many thanks to you Andy. The saddles great, brilliant service."
"I can't recommend Andy highly enough, Paddy is the fussiest and sharpest youngster we have ever bred, I had one saddle fitted by someone else and he began bucking violently when hacking, Andy came out, had a look at the other saddles I had in my tack room and promptly refused to sell me a new one and flocked up and existing one - Paddy has never worked better! As he changed shape into summer he became a little fussy when tacking up, I got Andy straight out (he came up the very next day) he re balanced the saddle with flocking and he returned to his best behaviour."
"Knowledgeable service, Andy was right, I felt an immediate difference from short and choppy and reluctance to striding out and forward going freely. Fantastic result thanks a million."